Isle of Rum Timeline
(Note: BP = years Before Present)
10 000 BP Last ice sheets start to melt. Climate warms, soil begins to form and vegetation slowly begins to take hold. c. 8 500 BP Mesolithic – middle stone age – settlement at the edge of Kinloch on the north shore of Loch Scresort.
Discovered by Caroline Wickham-Jones during the 1984-86 archaeological dig for Historic Scotland. This has been identified as one of the earliest human settlement sites in Scotland. Over 100 000 artefacts were found at this site implying that it was used on and off over a thousand years.
One reason that inhospitable Rum was visited by the largely nomadic populations of the time is because of bloodstone, also called chalcedony. Bloodstone is found in a variety of forms and it is the green with red 'spots' from where it derives it's more common name. During the Stone Ages, this stone was used for making tools as a replacement for flint which occurs rarely in the Hebrides. Flakes of bloodstone have been found from Torridon to Ardnamurchan as well as locally in the Small Isles. Nomads would visit Bloodstone Hill in the west of Rum to mine this valuable commodity.
8 000 BP Rum mostly heath and grasses. Birch and hazel dominate. Alder in the wetter regions.
6 500 BP Oak establishing in the drier zones. Alder dominant in wetter areas.
4 700 BP Scrub cleared for cultivation by New Stone Age man. Climate wetter and tree cover largely replaced by blanket bog.
3 000 BP Natural vegetation cover of Rum roughly reaches its present state. Intense cultivation in good areas. Much woodland remains until the end of the 18th century.
c. 3 000 BP Bronze Age relics such as cairns at Guirdhil and Harris and forts at Kilmory and Shellesder suggest a more permanent, but unsettled period for the inhabitants of Rum.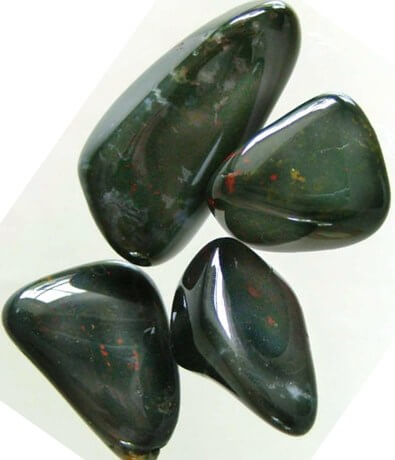 150 AD Greek Ptolemy drew the first known Scottish map.
300 AD The word 'Picti' first appears in Roman accounts. The small population of Rum are most likely to have been Picts, groups of people with a strong Celtic influence and a mutual dislike of the Romans.
500 AD Vikings appear in the Hebrides.
600 AD Beccan of Rum a hermit monk likely to have lived in Papadil 'the dale of the priests'.
600 – 700 AD The earliest known historical reference to Rum. Early Christian influence found here on the island as indicated by the crosses found at Cave's Bay (Bagh na h-Uamha) and the Kilmory burial ground.
800 AD Vikings raid both Pictland and Dalridia until all lands become united by Kenneth Mac Alpin.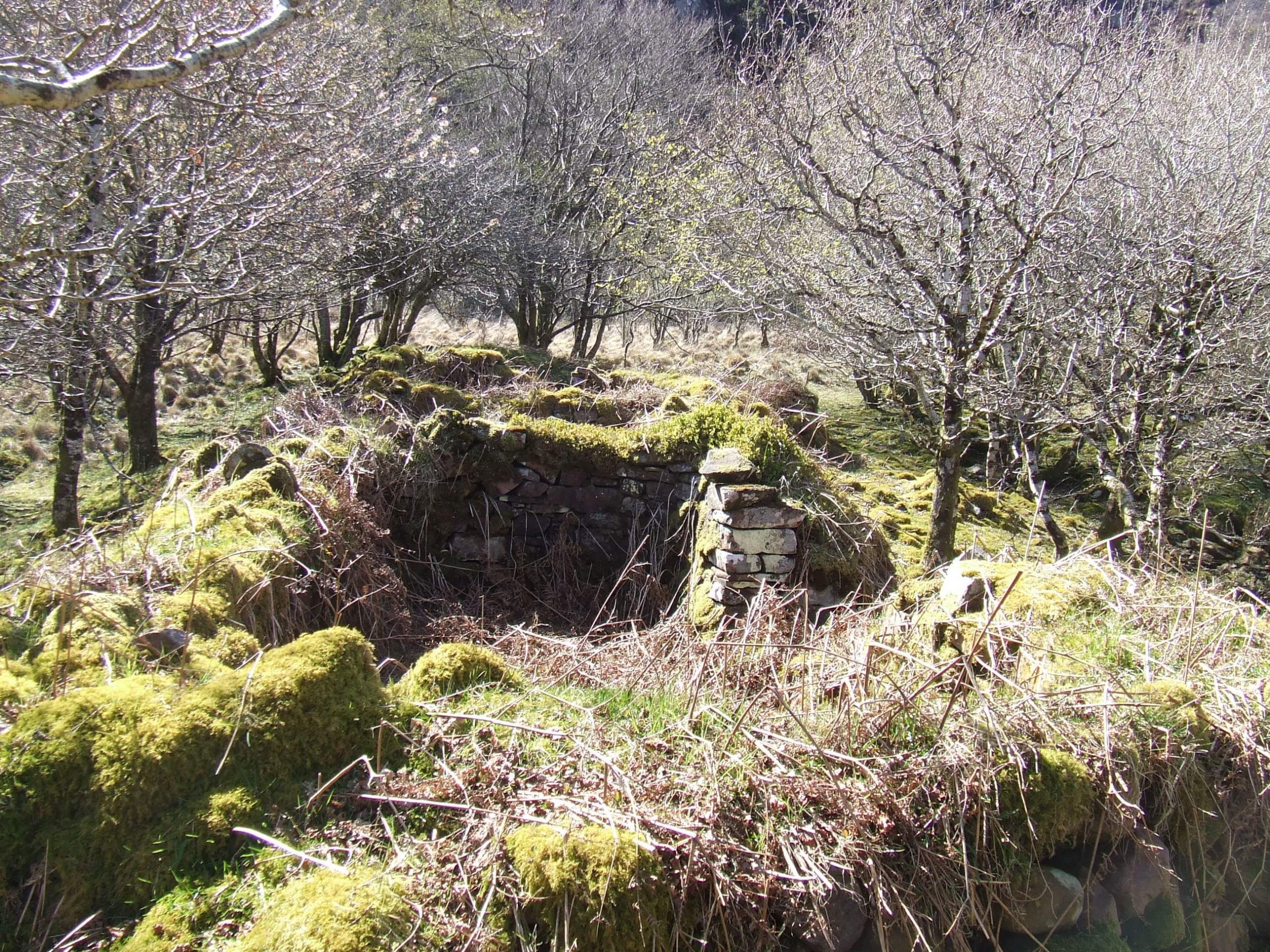 1156 AD Somerled of Argyll repeatedly attacks the Norselands gaining him control of the Southern Hebrides. On his death, his lands were passed on through the generations and through the MacRuari's who continued to be loyal to the Norse.
1266 AD Treaty of Perth. All of the Hebrides and the Isle of Man were ceded from Norway to Scotland.
1300's AD Angus Og, a direct descendent of Somerled was rewarded for his loyalty in the Battle of Bannockburn (1314) and was given land in the west highlands and islands. His son declared himself Lord of the Isles and in turn his son, Ranald (Clanranald chieftain) inherited lands including Rum and Eigg. Rum had few inhabitants at this time.
1499 AD John Garbh, son of a chief of the Macleans of Duart on Mull demanded an inheritance from the 3rd Lord of the Isles – he received the island of Coll. Legend has it that he gained Rum from Clanranald for the price of a good-looking, but rotten galley. He then held Clanranald prisoner on Coll until the dispute was resolved in his favour. Hence enter the Macleans of Coll, a truly important family in the history of Rum.
Here followed a period of intense feudal activity where the few people in these lands, including Rum would have been ransacked and ravaged many times by the warring clans.
c. 1580 AD King James VI quelled the violence in the Hebrides and set out to have all lands surveyed. Rum at this time only had two settlements with few inhabitants. In its favour, Rum was observed to have a good population of deer.
1609 AD The Statutes of Iona were signed by nine Hebridean chiefs. These chiefs pledged allegiance to the Monarch and Episcopalian Church. These Statutes included a ban on the import of wine and spirits, prohibiting the use of firearms and for the first time a limit was imposed on the size of households; any man with a herd of >60 cows had to send his eldest son to be educated in the 'Protestant Lowlands'.
1616 AD The Privy Council legislated that sons would lose their right to inherit lands unless they were able to speak, read and write in English.
Although these rules were not easy to enforce in the Highlands and Islands, for many it is seen to be the beginning of the end of the Gaelic language and the time when the void between chiefs and their tenants started to grow.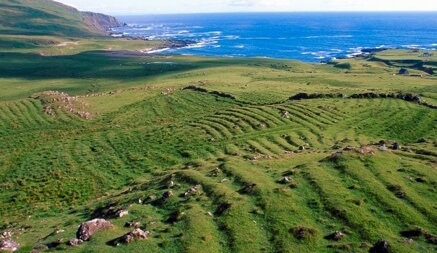 1728 AD Reports of 152 people living on Rum over 5 years of age.
c. 1760 AD The humble potato is first introduced to the Highlands.
1787 AD Deer become extinct on Rum.
1795 AD The population of Rum reached its peak of 443 as the Hebrides enjoyed the end of clan warfare and made good use of the productive potato. Increased pressure on the land meant that there were already some voluntary emigrations taking place.
1800 AD The tenants of Rum are in severe rent arrears to their landlord Maclean of Coll, who himself was in dire financial straits after buying the island of Muck. The Macleans' leased Rum to Dr Lachlan Maclean (a relation from Coll) as a sheep-walk. All available land would be required to graze the 8 000 head of sheep.
1826 AD Highland Clearances- 300 men, women and children were removed from Rum to Nova Scotia, leaving 50 people on the island.
1828 AD The remaining 50 people were shipped to the New World, leaving one family of direct Maclean descendants. Needing shepherds to look after his sheep, Dr Maclean managed to divert twelve families being cleared from Skye and Mull. Some built houses at Port na Caranean on the south side of Loch Scresort.
1831 AD Rum population 134
1839 AD Price of mutton falls dramatically and the sheep enterprise is over. Dr Maclean leaves Rum.
1845 AD Rum is put up for sale by 16th and last Maclean of Coll. Rum bought by 2nd Marquis of Salisbury hoping to transform Rum into a Victorian Highland sporting estate. 5 000 sheep still grazing Rum and shepherds bothies built around the island. Fallow and Red deer introduced. Red deer numbers grew quickly as more red deer were introduced from both Scottish and English estates.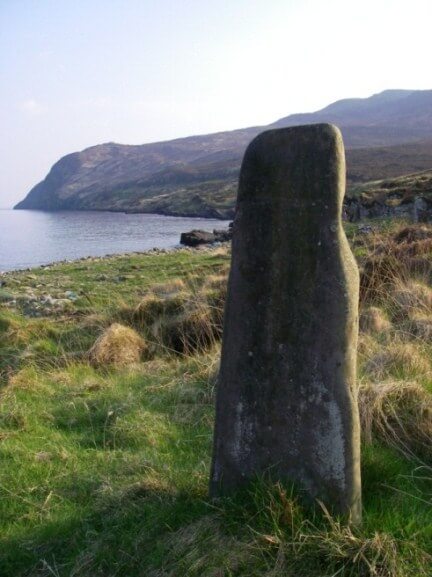 c. 1850 AD Port na Caranean settlement abandoned as those families moved into Kinloch settlement of c. 40 people.
1850 AD Rum passed to Viscount Cranborne, 2nd Marquis' son.
1852 AD A further 55 inhabitants emigrate to Canada.
1863 AD Cranborne leases Rum to Captain Campbell from Islay.
1870 AD Rum sold to Farquhar Campbell of Aros who built the White House as a shooting lodge.
1879 AD Shooting let to John Bullough. Rum population nearly 90.
1882 AD Farquhar Campbell dies and Rum is inherited by his cousin.
1886 AD James Hunter Campbell decides to sell Rum.
1888 AD Rum purchased by John Bullough as a private holiday retreat and enters a golden age of opulence. John Bullough re-establishes the stud of the native Rum pony.
1895 3 000 sheep still farmed on Rum, with shepherds and their families living at Kilmory, Guirdhil, Harris and Dibidil.
1897 Kinloch Castle was built as a grand hunting lodge by George Bullough when he inherited the island after his father's death. Completed in 1902 unique by fact that it was the only place outside Glasgow that had electricity – and hydroelectric at that. Only used for a few weeks every year during the stalking season.
During this time Rum gained its reputation as the 'Forbidden Island'. Landing by casual visitors was very much discouraged.
World War One and the Great Depression of the 1920's struck the Bullough's hard and things were never the same again. No more exclusive deer stalking trips to Rum for the elite.
1939 Sir George Bullough dies and is buried alongside his father in the mausoleum at Harris. The Castle and island are entrusted to his wife, Lady Monica Bullough.
1957 Rum sold to the Nature Conservancy for £26 000 'to be used as a nature reserve in perpetuity and Kinloch Castle maintained as far as may be practical' and became the National Nature Reserve that we know today. There was to be no more sheep grazing and the island was to be allowed to revert to its natural state.
For more on the recent history of Rum since it was sold to the Nature Conservancy until present, have a look at the Recent History page. To find out more about Kinloch Castle, head to the Life and Times of Kinloch Castle page.